Active Streets is helping coordinate a series of street closures across Birmingham for parties to celebrate the Royal wedding of Prince Harry and Ms. Meghan Markle.  Birmingham actually has a long tradition of street parties and areas like Winson Green and Handworth are building on their reputation for bringing communities together.
'It's all about bringing people together in the community.  Children always look forward to it and it's great to do this for Prince Harry.'
Carlene is working with Hector Pinkney, 'Mr. Handsworth', who was awarded an MBE for services to the community of Handsworth.  Hector moved to Handsworth in 1962 to join his parents, where his mother ran a youth centre from their front room:
'I need to do something towards a better community in Handsworth…Handsworth is a great place to live but we don't always get to see something that shines.   The Royal wedding is a chance to celebrate together.'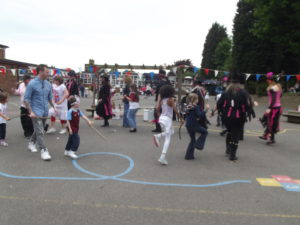 If you're interested in joining a street party, or if you'd like help promoting a royal party you are already planning, please contact [email protected].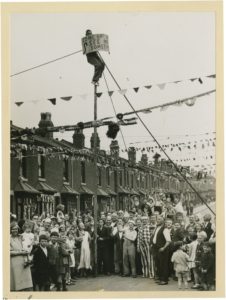 Images thanks to Birmingham Archives and Heritage, wk-b11-318, wk-b11-319 and Paganel Archives.