Heritage Compass Symposium 2023 explored ideas and solutions to 'What does business resilience in the small to medium sized heritage sector look like in 2023?'
About 150 people from across the UK in the Heritage, Culture and Arts sectors, people I had seen on zooms over the past year as part of a Business Support Programme, met in Coventry Cathedral (and loads more via livestream) to discuss resilience, a word much used and abused in the last few years.
'Bouncing back' from a tough times is hard if you're Bath Stone Museum, Derby Museums or even The National Trust, and many presenters and participants were planning for reduced income and higher overheads in the future.
There were more experience-based presentations like from Fenland District Council; presentations using analytical data like from the impressive Heritage Compass benchmarking dashboard; or breaking down the component parts of resilience e.g. financial, people, creative, with Mark Robinson, formerly Arts Council.
Resilience can feel reactive, but thanks Jo Tremarco for reminding me that resistance is fertile. We may not be able to change government policy, or stem fuel or inflation rises, but if we can anticipate changes, work together, adapt and change, then maybe there will be better times to come, eventually.
Not so straight forward for some of our colleagues with large old listed buildings to heat, or large paper-based archives, but resilience should still focus on vision and not just on conservation or short term apparent gains.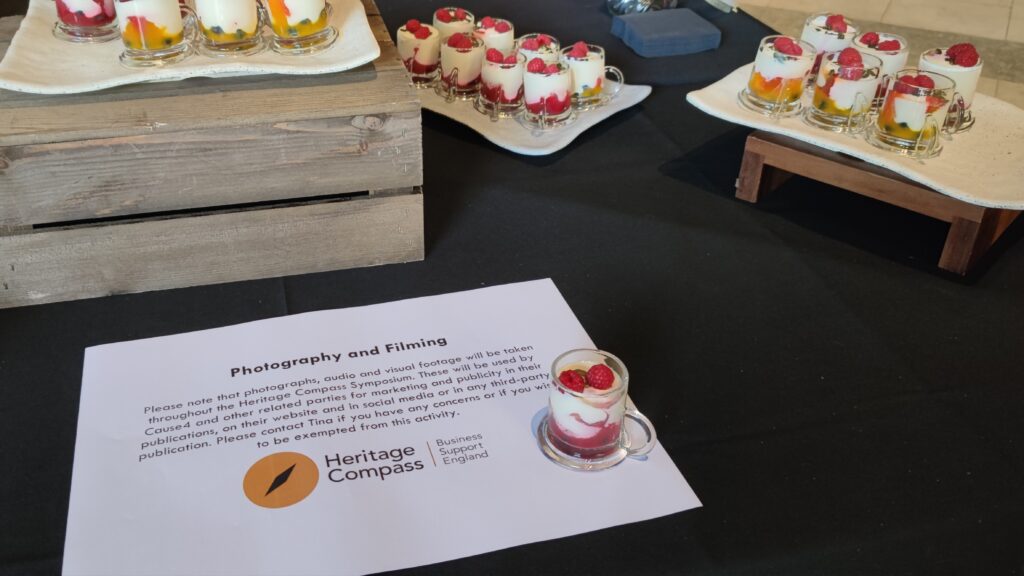 If your income is reduced which part of your operations do you pare back first and why? When facing difficulties it may feel natural to reduce risk, to protect assets and staff – an austerity route. But if you reduce outreach, collaborate less, focus on (and maybe reduce) your 'audience', then you will also miss opportunities and it will put you in direct competition with what limited funds are available.
I believe equality should be at the core of every Arts, Heritage or Culture organisation, and that means focus on keeping and improving access, providing opportunity for all, and collaborating with sector colleagues to challenge systems in place which may be barriers to people to access activities and funding.
We need to remain open and listening to our grassroots, and remain true to our vision to work together and best represent our cultural heritage.
We need to be working together (and with our funders) to challenge the tested funding models, reduce any top-down approach which may lead to apparent savings in meeting targets at the expense of poor engagement, lazy evaluation and reduced cultural ownership.
We need to stay resilient to the many challenges to our Heritage and most importantly rise to the challenges of the people that it represents.
Where better to be than Coventry Cathedral to discuss resilient heritage – heritage that has transformed itself completely, holding true reflecting cultural changes of Coventry people.
Thanks to Heritage Compass, Cause4, Creative United, the Arts Marketing Association, Heritage Lottery Fund for funding the Symposium, Friction Arts and work colleagues funding training I've done with HC !