The Active Wellbeing Society (or TAWS, just to make life easier) is a growing organisation dedicated to providing people with spaces to get up and get active for no cost at all! 
Birmingham City council Wellbeing Service was based in Ladywood Health & Community Centre but now we are moving to a creative central – the one and only Custard Factory!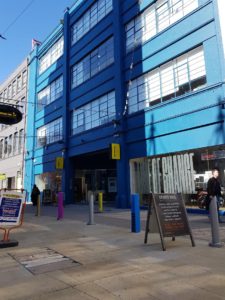 Why? – You ask – well, that is because the Custard Factory is a key hub in Birmingham and we want to be as accessible as possible. We are also moving from a council run to becoming a cooperative. We are spreading our wings and taking off high into the skies! (with you on board, of course, welcome to The AWS Airlines!).
We have all been through very busy and eventful weeks. From moving our things to moving ourselves to assembling the ever-so-confusing office furniture. A mammoth of a task I tell you, but all was well worth it.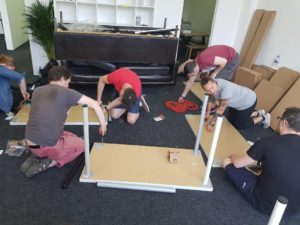 The new website is also underway as well as new contact information, keep yourself up to date by accessing our current home page (which will also get a makeover, of course). You deserve the best and TAWS are here to deliver to you just that. We are dedicated to our organisation's aims to engage with the communities that need our help and encourage them to get active as well as providing you all with access to well-deserved leisure facilities.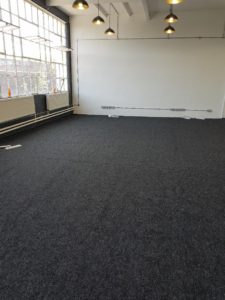 Now that we are growing we have a lot of ideas in mind to help maintain a positive community spirit in our Birmingham. Whether you want a huge park event for the community or whether you simply would like to put on a small street party for yourself and the neighbours, we aim to please!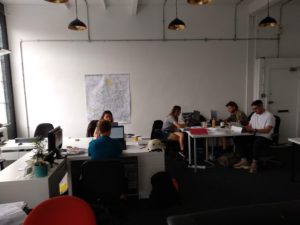 TAWS provide Wellbeing cards which allow you to go to certain leisure centres at particular times to use facilities with no charge. We also give Kinetic cards which we would like you to scan every time you attend one of our outdoor events, they are also free. The more people who attend our activities the merrier, it allows us to come up with bigger and better events for next time.
We are also always on the lookout for new faces to volunteer with us whether you want to stick with us or simply help out with events in your area. If you have any ideas we are all ears. We would love to hear from you: whether you would like to organise your own street party or help us with our parks activities, please contact us. We are here to help make your ideas come alive.