On the 6th of August residents of King Edwards Close came together to celebrate 56 years since Jamaica leaving British colonial rule in 1962. Residents prepared delicious Jamaican food and played music in a coming together of young and old.
Active Streets joined Handsworth residents on King Edwards Close on this special year, 70 years after HMT Empire Windrush docked at the Port of Tilbury.  Since then the British Jamaican community in Birmingham quickly became the largest outside London.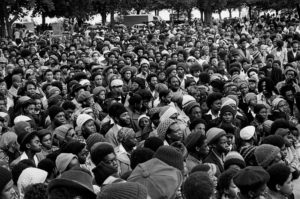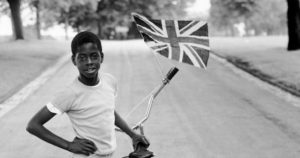 Birmingham has been celebrating the contributions of our British Jamaican community across the city this year – Handsworth perhaps best known for it's carnival and Simmerdown.  Vanley Burke has documented the community through photography, now an important collection in the Library of Birmingham. The Extraordinary Lives of Everyday People is an exhibition running until 26th October 2018 at Soho House in Handsworth.
It was inspiring to be part of a celebration of the Jamaican culture in our diverse city of Birmingham.