It has finally happened! The 1st of July has passed, and we have had our first Sunday Share on Rea Street South. We have taken the first step in reclaiming the beating heart of Birmingham and now it is our job to maintain it!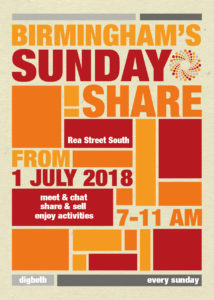 This Sunday we hit off with a morning of stalls and activities for you to have your chance at buying, selling, chatting and playing – among other things. We have had numerous visitors come over and browse and they have collectively agreed that it was high time that the Share came back! A certain 74 year old man who had attended the old markets for twenty years before they were shut down told us that 'when they closed the old boot sale – I thought I had died – where would I go? How could I meet all my friends? What you have done here is great. Thank you. I have my life back now'. That is what we want, to give back that space of social connectivity and activity to a community that direly misses it.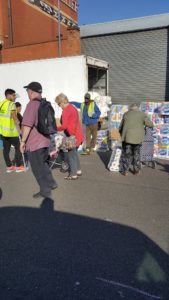 The first week was tentative, a sort of standing-steady-on-you-toes session, but the next one is going to be better and the one after that is going to be bigger and we are going to continue week after week and we will  watch this Share grow into something wonderful. We aim to create something reminiscent of that which was taken from our Birmingham and we are also putting our own unique spin on things to make it fun and exciting for the whole family. That is what we all are, a large family, and families get together every now and then to gossip and have a laugh and in this case haggle to your hearts content.
Friction Arts and Active Streets are committed to keeping this event on and we need everyone to commit to coming so that we can renew the old jovial spirit of Birmingham. Sandra from Friction Arts recalled receiving 'an overwhelming tsunami of love and support' from visitors on the first day of the Share but we can do better. So, we welcome you to the next Sunday Share, your Sunday Share, whether it be to sell, to buy, to mingle or to play. Please do come along and join us, it is high time that this community has something for ourselves again.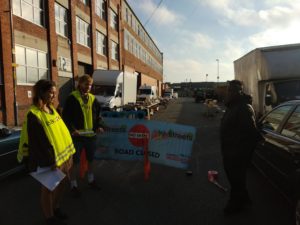 Contact us if you have any queries, we'd be happy to answer your questions. Please visit the Share webpage.
Thank you to all the stall owners, volunteers and residents who visited our first Sunday Share and made it so special. We hope to see you next time too!