There is nothing more enjoyable than taking part in a variety of activities on a beautiful day with your family and friends at your local park; which is why this 22nd June in Lozells was such a success!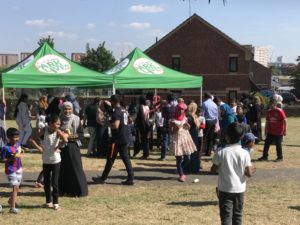 On Friday the Active Streets team were at Georges Park, Lozells with Park Lives and Birmingham Bikes as part of a wonderful community event full of fun and cheer, one that they deserved.
We had plenty of activities going on throughout the day including archery, badminton, an activity course, arts and crafts, gardening and we even had a smoothie bike which proved to be very popular as it was a very warm day.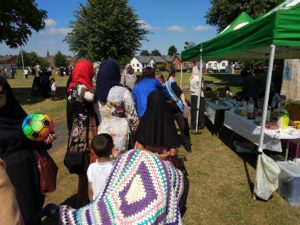 Lots of people were interested in what we were doing, and they were wanted to know our plans for future activities. People wanted more events like this, where the community can get together. We even had people wanting to volunteer! It was wonderful to see people take an active interest in helping their community.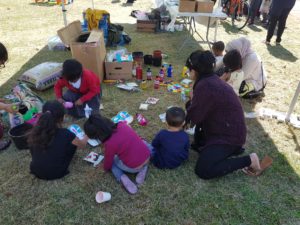 We wanted to attract families to a local park with this event, to give them their park back so children could play in this space meant for them and feel safe. That is exactly what happened. We had an amazing turnout with hundreds of people from around the neighbourhood: adults and children.
This is what Active Streets is about. We want to help you take back your spaces. We want you to feel safe in your community and have fun in your community.
It is thanks everyone who helped out with this event and also to those who took part in the event that it was such a success and we all had fun!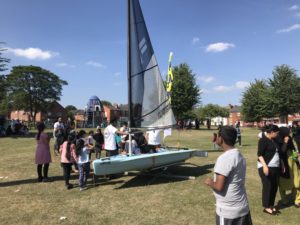 Please visit the Active Streets website for more information about us. Feel free to ask questions, or propose a street event around your area, and you could even volunteer!