Young people from Woodcraft Folk slept out last night at Martineau Gardens to raise funds and awareness about youth homelessness. Youth homelessness is still increasing at an alarming rate often caused by violence, abuse, family breakdown and problems with mental health: young people often become homeless because it's safer to leave home than to stay. 121,000 young people asked for help with homelessness last year, disproportionately from Black Britons.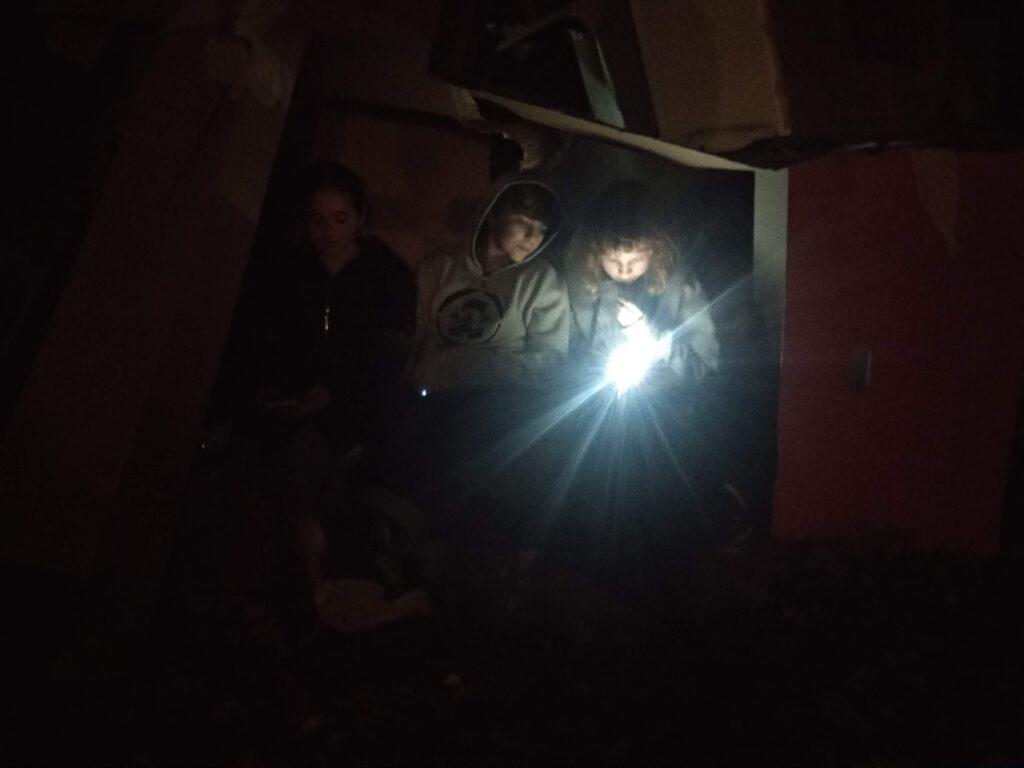 Fifteen young people aged 10 to 13 years arrived at Martineau Gardens, began making cardboard homes and cooked around a fire.
"I never thought it would be fun raising money for Homeless People."
But six hours later everyone was tired and ready to go home on what was a thankfully a mild winter night.
"In winter it must be really hard, because everything is just a mess, and so dark. Even with my friends around it's hard to keep track of everything and disorientating. I can't imagine what it would be like to experience it for real."
Please support us and contribute to St. Basils and Martineau Gardens who do valuable work in Birmingham for Young homeless people.