A new group is starting running outdoor activities for children 6 and under in Kings Heath/ Moseley/ Balsall Heath area. We are running free taster meetings on a monthly basis to try out some of the many great venues before the group plan to meet on a weekly basis starting in the New Year.
The next meeting is Saturday 4th December 2pm – contact Marcus with any queries and email [email protected] to confirm you will attend, the names of any children joining you, and a phone number to contact you.
The new 'Woodchips' groups will be part of the existing Birmingham Woodcraft Folk youth movement and linked to local older groups of children from 6 to 19 years old, and we also want to link with other local groups for children up to and including year 1 (age 5/6) at school interested in outdoors play. Woodchips helps children learn important skills like taking turns, sharing thoughts and ideas with the group, and being kind to each other. We will meet outdoors whenever possible to play and explore with parents and carers, developing confidence and self-esteem through child inspired, hands-on experiences in a natural setting.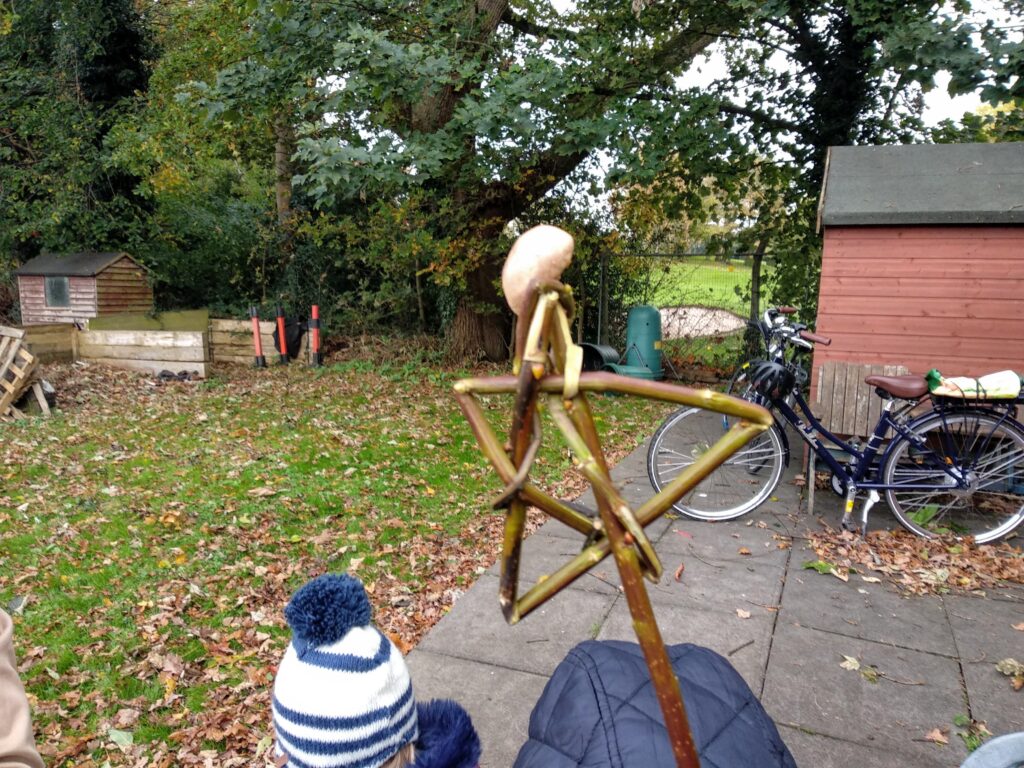 We do this by playing games, telling stories, singing songs and making things. Woodchips may have the chance to go on their first trips away with Woodcraft Folk.These will lay a foundation for everything they do at Woodcraft Folk as they develop and grow. These will lay a foundation for everything they do at Woodcraft Folk as they develop and grow
In November we visited Billesley Lane Allotments made willow stars, decorated them with leaves and things we found, had squash and flapjacks and a chat about what activities everyone wanted to do in the future. Woodcraft Folk already have an allotment at Billesley Lane where we grow things, have a nature area, and use the facilities – there's a great shared space, shed and toilets.
Being part of a larger Woodcraft Folk movement will mean that we can sometimes take part in activities with the other groups, and some young people from older groups may join us to play games or for other activities. There will also be family events like 'Family Camp' where we camp together.
Find out more about Woodchips and Woodcraft Folk, ring me on 07784302283. If you are interested in joining Woodchips on 4th December send the name and ages of your children, together with your phone number to [email protected].