One hundred years ago on 6th February 1918, the Representation of the People Act was voted for, extending the vote to working class men and, for the first time, some women.
Throughout this year the Wellbeing Team will be working with People's Heritage Co-operative to raise awareness of Birmingham's significant role leading to this Act and further campaigning leading to full Universal Suffrage ten years on.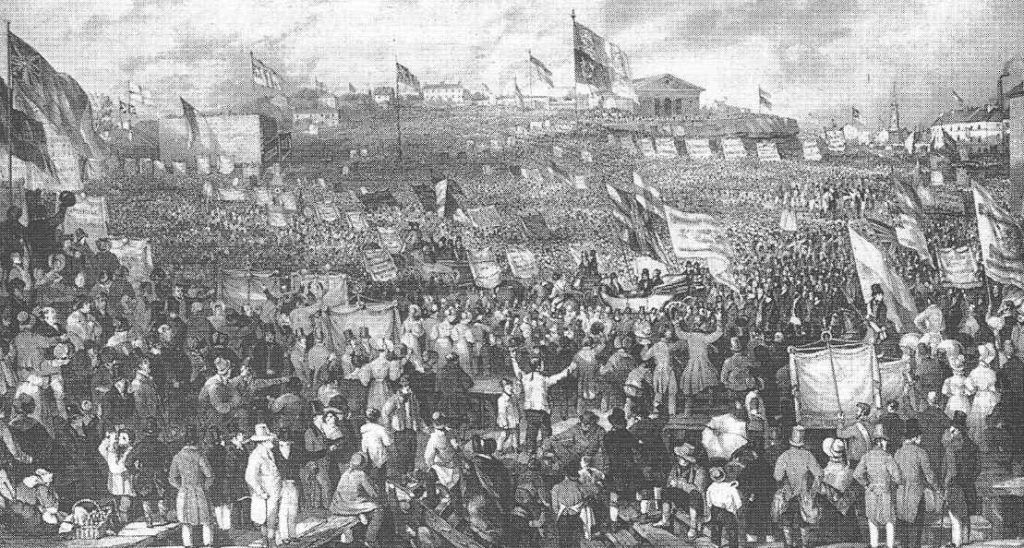 MP Thomas Attwood, founder of the Birmingham Political Union held huge rallies, up to 200,000 in Birmingham leading to the growth of the Chartist movement following disappointment with the 1832 Reform Act which did little to advance voting rights for the working classes.
Birmingham people continued to campaign for further rights to vote for working men and also for women, by peaceful and sometimes violent means. Roof slates were thrown at Prime Minister Asquith's car when he visited Birmingham, and the newly built Northfield Library was burnt down. Winson Green was also the location where women were first force fed in British prison to avoid deaths from hunger strikes.
Northfield Suffragette outrageOne hundred years on we will look at our Birmingham History of representation and Fighting for the Right to vote and to be properly represented. On 6th February the Wellbeing Team and People's Heritage Co-operative will be leading activities celebrating our history outside Council House and discussing representation of Birmingham People within the Council House with Councillors between 11am and 2pm. Please join us and take part in our quick survey to show your interest in our city and how our voice is heard in politics today.