Today our Active Streets supported two events in the Northfield district – celebrating Kings Norton Park's fantastic achievement in becoming a Green Flag Park, and the newly created Northfield Community Garden.
Kings Norton Park joins just 16 other Birmingham parks of our 500 or so dotted across the city.  It marks a significant achievement for the Friends of Kings Norton Park, Birmingham Open Space Forum, Parks Rangers and everyone else involved in looking after the Park.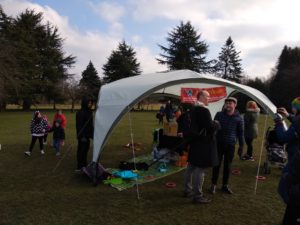 The Friends were joined by Active Streets, Northfield Arts Forum, walkers and other park users to celebrate on what was a cold but bright Friday.
For the event we brought willow to make stars to celebrate green creativity, innovation and commitment to community which has marked the history of this Park leading to the prestigious Green Flag award.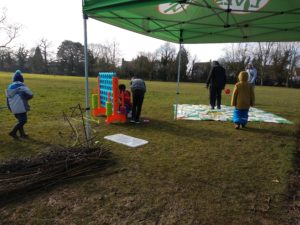 While Kings Norton celebrated, Opposite Sainsbury's Beth and a team of passionate gardeners were putting together raised beds made from recycled house joists.
'They were just going to be scrapped, so I asked if we could have them…they make perfect raised beds of all different sizes.'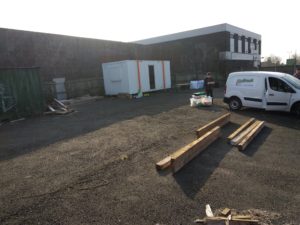 Old Tyres salvaged from a local garage were added to the mix for children to play on for now, but soon to become more raised beds for small trees and shrubs.  The garden is being run on a shoestring, but with no shortage of care and attention – plans are for the space to be used for growing vegetables, and also as a Northfield Arts Forum venue for a range of different community events.
Contact Active Streets to find out more.