Today I read about the Greenhouse of Abundance, a course teaching the principles of building a passive (i.e. heated only by sunlight) greenhouse attached to your home to provide a year-round food growing space.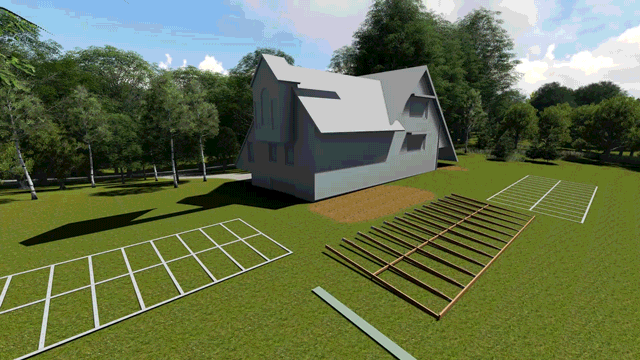 I was initially excited about the idea, but had to reality-check it against my situation. The house pictured on the course website is detached and set in a large plot. My house is on the end of a terrace and, though the rear faces south-east, it is only in full sun for a short period in the middle of the day. So I started thinking about the attic instead. Our attic is currently a vital storage space or horrendous dumping ground, depending on your point of view. We've thought about creating an extra bedroom in the attic, so our children could each have their own room, but being built in an end-of-terrace roof, pitched on three sides, such a room would be either very small or make the house look very ugly. It has a large footprint but there is only about a sixth of it that an adult can stand up in. Of course, if it was being used as a green house then human headroom need not be a big issue. As long as the crops are accessible and there is a sensible arrangement of low growing and high growing plants.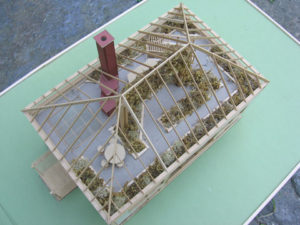 After searching for similar projects I found a favourite on the web site of TIA Architects in Massachusetts called the House Under Glass or HUG. If you imagine this house sliced in half and glued on to the end of a terrace you'll have a fair idea of what I have in mind!  I've also started looking in to transparent photovoltaic solar glass from PolySolar, with the idea of using solar power to generate electricity, as well as drive photosynthesis. I don't know if it would be best to go for all-round glass, or glass on the south-east facing roof only. Cost may play a part of course, in fact the whole project may be unfeasibly expensive, but I'm going to proceed as if it's going to happen and keep you updated on progress here.