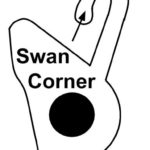 Swan Corner community group are people who share an interest in the area surrounding the roundabout outside Swanshurst School, on the intersection of Brook Lane, Wheelers Lane and Cold Bath Road.
We represent our local community and are interested in taking positive collaborative action to care for the area outside Swanshurst School, the roads and pathways leading to it.
We are one of the Long Park Corridor groups, caring for spaces and communities locally, and are supported by Kings Heath Residents Forum and Birmingham City Council.
Please see our webpages or contact us by email: swancorner@googlegroups.com