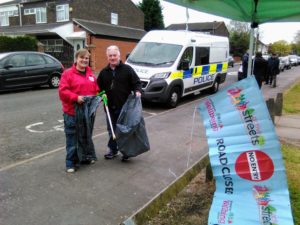 When a new street becomes an ActiveStreet, Playing Out for the first time like Main Street in Sparkbrook, it's hard not to get excited.  There's been a few changes since 2013 when we first started Playing Out in Kings heath and Moseley, bringing the ideas from Bristol Playing Out to Birmingham, but the concept has remained the same, and following Main Street event last week, it's great to see the enthusiasm for more.
From the very first road closures we had support from the council – from our Councillors Lisa Trickett, Martin Straker-Weld and Clare Spencer (in her pre-councillor days), from City Council staff – the legendary Sue Smith, and now from Karen Creavin, Garry Dalton and the amazing Olga!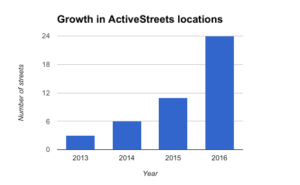 From those first streets in Kings Heath and Moseley, ActiveStreets has spread over the whole of Birmingham and earlier this year had it's 100th road closures event.
We're planning a picnic at Calthorpe Park on 29th April to get together street organisers to share experiences and plan new events with the ever growing number of people interested.  Other organisations who have been involved like Parks4Play, the Library Service and Musicshakers may also be coming along.
On Main Street, Sparkbrook, the event was instigated by KIKIT and Balsall Heath Forum because it was recognised there was a drug and crime problem on Main Street.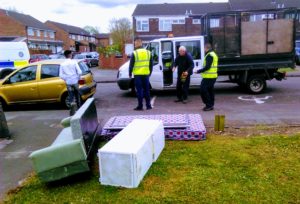 Talking to neighbours it soon became clear there was also a litter and fly-tipping problem.  We were able to organise a quick litter pick and BCC picked up the larger items of fly tipping on the shared green space on Main street.
By the end of the day, children and adults who had previously lived on either side of the street had met, chatted, played, and stepped forward to organise the next event on Main street in the next month or so.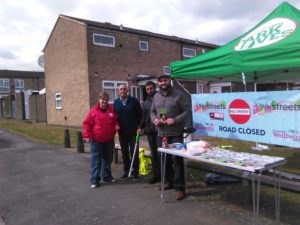 See more images from Main Street
Find out more about organising an event or contact Olga.